VIP-BIG-KIDS
         ARRIVE 

&

DRIVE
                        RACING PROGRAMS
——————————————————————
The Regular Evening Programs Are Offered on  TUESDAY and

FRIDAY

NIGHTS
1.  All Minor's must have present; a parent and/or legal guardian (*) to register them.
(*) Option – When Parents' or Legal Guardians are not present to sign is to have another adult of legal age (18 or older) to be present with the Minor/s when the parent/ Legal Guardian can't be with them, by utilizing this 

POWER OF ASSIGNMENT

  (click the link, print the form) this form must be completed; notarized, and presented at time of registration, please be sure to attach a copy of the Legal Parents' and/or gaurdians' Driver's Licsense. Should a driver anticipate attending more than once, be sure to have your dates correctly entered into the P.O.A. form to cover from the first visit date to the end of the current year
2. All drivers must wear long pants, athletic type (tennis) closed shoes
3. All equipment is furnished, an educational drivers meeting is mandatory, and held at every event at 7:30PM
 4. Arrive & Drive VIP-Members':
        

50 laps minimum 

= $30.00
(consist of '5′ seperate mock races, each race consists of '10′ laps each.) 
 If you would like to run more than the listed amount of laps all additional sessions will be

$6.00

each
5. REGISTRATION is from   6:30 P.M. – 7:30 P.M. followed by the Mandatory Drivers Meeting at 7:45PM
Additional ARS VIP-BIG-KID Information
ADULTS will utilizes the same racing karts as used in private lessons and Driver Development programs.
(some Big Kids amateur footage)
We accept these forms of payment as well as cash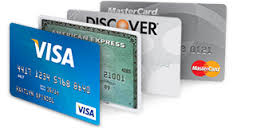 For more information the Fastest way to Contact Us is by CALLING 813-634-1076
Our Office Hours are 10:00am to 5:00 pm/ Monday through Friday
Be a fan