Ambassador Racing School – Private Lessons
PROVIDING YOU WITH THE COMPETITIVE EDGE!
What Makes A Great Race Driver?
There is no definite answer. One common link among the top competitors is how to extract the most from their race vehicles. Many of today's top professional race drivers began their careers racing karts or quarter midgets such as Tony Stewart, Michael Andretti, Jeff Gordon, Danica Patrick, and many more. These drivers utilize their grassroots in racing to sharpen and maintain their skills in motor sports.
Ambassador Racing School has refined a hands-on method of utilizing on-track sessions that provides you with an experience in motorsports!
By elevating your driving skills, and assisting you with how to:
· Understand drafting
· Execute proper passing
· Find the fastest racing line
· Improve your driving techniques
· Properly enter and exit the corners
· How to apply your racing skills with confidence
These programs are designed for kids, (4 ½ years of age minimum) teens, and adults. It's never too late to start racing!
All equipment supplied. All sessions are private, 1 hour in length, and held by appointment only.
For complete details, contact us.
We accept these forms of payment as well as cash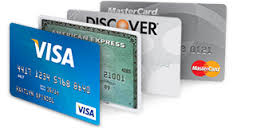 Team Ambassador
Address: 14840 Speedway Dr Wimauma, FL 33598
Phone: (813) 634-1076
Racing@Racingkarts.com
Contact Form
Be a fan